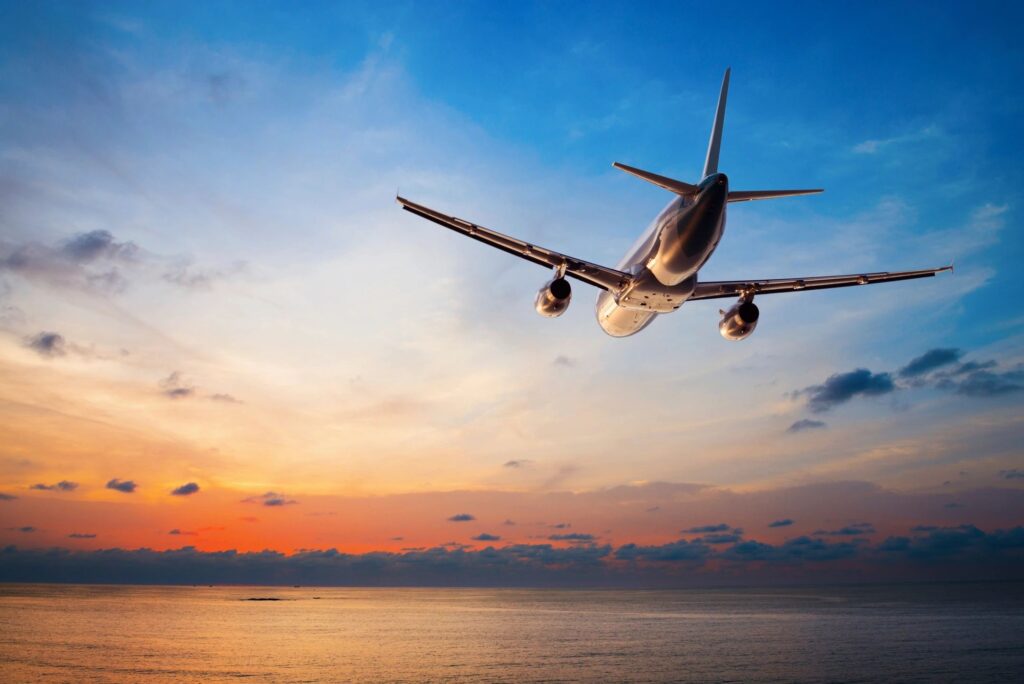 How safe is flying during the COVID-19 pandemic? According to a new Harvard study released this week, flying is as safe as going to the grocery store.
The phase one study from Harvard T.H. Chan School of Public Health, which focused on the airline experience, discovered that the "ventilation of air on aircraft reduces the possibility of exposure to COVID-19, lower than other common settings, such as grocery store or indoor restaurant."
"This effectively counters the proximity travelers are subject to during flights. Because of the frequent exchange of air and HEPA filters on planes, over 99% of the particles containing the virus are removed from cabin air," the report read.
The Harvard team found that the air ventilation system aboard aircrafts, when combined with mask wearing, disinfectant use, and distancing rules, made flying safer than a lot of ordinary activities like going to the grocery store.
"Our team found that, together with their high-performing ventilation systems, the actions that the airlines put in place—including mandatory use of face masks—significantly reduce risks of viral transmission aboard an airplane," Leonard Marcus, the co-director of study said.
"With comprehensive adherence to these preventive measures by airlines and passengers, air travel, along with other sector of society, can responsibly return to some level of normal activity as we await development of an effective vaccine," he added.
The report was sponsored by the industry trade group Airlines for America, which is important to note, but the results do reflect other similar studies that were recently released.
A study by the U.S. Department of Defense, released earlier this month, came to a similar conclusion as the Harvard study. That study, which simulated a full flight, found that ventilation system aboard aircraft do a good enough job of filtering the air so particles that could transmit COVID-19 don't constitute a higher risk than any other public space.
That study went so far as to say those filters take out particles that could transmit COVID-19. The most dangerous parts of the airplane, according to the study, were lavatories and other common areas that the study didn't target.
Airline policies make the difference
The Harvard study said that mask use throughout the flight was imperative to keeping passengers safe. The airline industry has largely taken a hardline stance when it comes to enforcing face mask policies.
For example, Delta Air Lines has banned more than 400 people from flying over refusals to wear face masks.
"As of this week, we've added 460 people to our no-fly list for refusing to comply with our mask requirement," Delta CEO Ed Bastian told his employees in a memo this month.