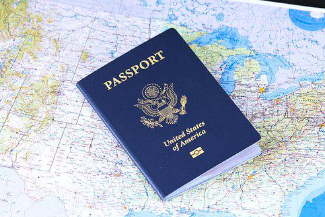 As part of a recent promise by the federal government, all Americans will be able to renew their passports online as soon as next year, according to recent news from the U.S Department of State.
In August, the State Dept. ran a pilot program with 25,000 volunteers on a first-come, first-served basis. That program, which followed a limited pilot with federal employees and contractors earlier in 2022, helped test the functionality and ensure the online passport renewal system operates as designed, a spokesperson told TMR.
"Delivering on this promise, we are working toward providing a secure online passport renewal option. Our new online system will save Americans money, time, and effort, making it much more convenient to renew their passports," the spokesperson said.
The program required applicants to meet a specific set of criteria, including that they were at least 25 years old, that their most recent passport was valid for 10 years, and their old passport was issued between 9 and 15 years ago.
If travelers qualified, the system worked by having applicants create a MyTravelGov account and wait for approval before filling out the application, which includes uploading a photo and paying for the renewal online. Travelers could then track their progress through a link while they waited for renewal, which the State Department said typically took as long as renewing normally.
The goal is now to execute the program on a larger scale, The State Dept. spokesperson told TMR that "there will be additional opportunities to participate in this pilot in the coming month," so those who want to renew online should keep an eye out on the passport renewal website in order to participate in September pilot program.
When it comes to the complete program's roll-out, "we anticipate a full public launch of the online passport renewal option early next year," the spokesperson told TMR.
original article written by Daniel McCarthy / August 30, 2022