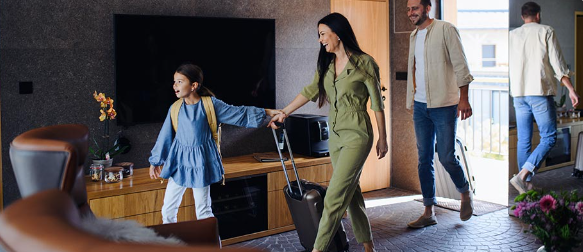 Time is precious, especially when you work all year to accrue enough time to take a well-deserved holiday. When it comes to planning that vacation, travelers try their hardest to make the most of it. They often cram a thousand experiences into every day so that nothing is missed — every historic museum strolled, every iconic site photographed, every local dish savored and every idyllic beach properly napped upon. And then, as soon as you return home from this action-packed adventure, you immediately realize you need another vacation to recover from the one you just had.
As professional travel planners, we suggest you take a different approach. Not only do we create itineraries that have enough space in between activities to allow you to relax and breathe, but we also suggest you add cushion days to each journey. Cushion days are extra time at the end of your journey that allow you to transition back into real life, thus giving you time to mentally digest the experiences you just had. Here are some reasons to consider adding cushion days to your next trip.
More Time = Less Stress
When you bake in an extra day or two at the end of your journey, situations that were once stressful are no longer so. If your flight gets delayed or canceled, you have extra time to get home. If you lose your luggage, you now have time to replace the items you need most. And if you become jet-lagged after traveling a long way, you still have time to rest up.
Work Can Wait
What's better: exercising when you're tired or when you have a full tank of energy? Work is the same way. When you go straight from a long vacation to an early start at the job the next day, you're burning the candle at both ends. Build in a cushion day and use it to mentally prepare for the workweek ahead. And if this extra cushion day costs you another vacation day, you can still use part of it to embark on an enjoyable experience, like going to the movies.
Time to Explore
Another approach to adding more time to a vacation is to spend it leisurely at the destination you're leaving. For example, if you have a Mediterranean cruise that ends in Barcelona, don't spend your last day racing from the port to the air terminal, and queuing up in long lines at customs. Add a cushion day and spend that time exploring Barcelona, possibly touring La Sagrada Familia and indulging in a delightful tapas dinner. In the travel world, these are called pre- and post-cruise tours, and our agency can help you plan a relaxing day of exploration at port cities around the world.
Contact Magical Castle Vacations at 607-330-1531 or go to www.MagicalCastleVacations.com to plan your stress free vacation today!