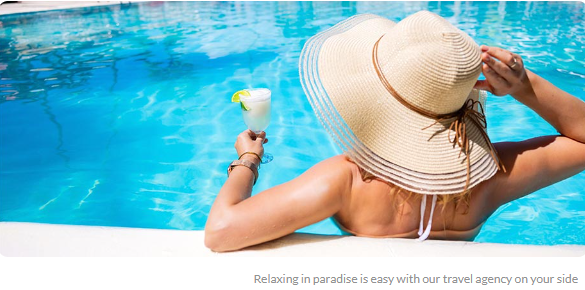 All-inclusive vacations are not one size fits all; each resort comes with its own special mix of opportunities. Some are focused on romance, catering to couples who come to connect. Others are family oriented, providing a well-balanced diet of activities for all ages. Some are focused on cuisine, featuring a number of premium dining establishments on-site, and others are all about the destination, giving you a home base to launch your adventures from.
The key is finding the right mix of fun and relaxation for you, whether that mix includes multiple pools, a private beach, indulgent spas or championship golf. Family fun could include water sports, kid and teen centers, family rooms and nearby attractions.
Here are some ideas to keep in mind when choosing the perfect all-inclusive resort for you and yours.
Location, Location, Location
Paradise can be found in many locations, and each will have an all-inclusive resort nearby. If a picture-perfect beach lapped by turquoise waters is the one ingredient you can't live without, set your sights on the idyllic islands in the Caribbean. If you want to explore the history and culture of your locale more in-depth, then choose a resort near grand attractions, such as Jamaica, where you can go hiking at Dunn's River Falls, or Cancun, where nearby Maya ruins are waiting to be discovered. If you want to tee off on a breathtaking par 5 where the water hazard is actually the Pacific Ocean, many resorts are on or near championship-quality golf courses, offering packages that include a few rounds.
Timing Is Almost Everything
Like all popular holiday spots, summer, spring break and Christmas are peak times for all-inclusive resorts. Going at those times may be the most convenient for your schedule, but be prepared to deal with more fellow guests. Also, June through November is technically hurricane season in the Caribbean, so lower-priced packages come with a slight risk (ask us about travel insurance!). Don't worry, many resorts offer weather guarantees, giving you a credit for a future stay if weather disrupts your dream vacation.
How Much to Spend
The cost of an all-inclusive package can seem high at first glance, until you take into consideration all that these packages provide. Included in the cost of your stay is usually all meals, drinks, numerous sports and activities, social functions and often tips. Some resorts pride themselves on telling guests to bring little or no cash, because it's not needed as long as they stay on the resort grounds. Once you do the math and see how much you're getting for one flat fee, you'll better appreciate the true value of all-inclusives.
Let us help you make the most of your all-inclusive vacation. Talk to us about what is most important to you by calling 607-330-1531 or visiting www.MagicalCastleVacations.com.