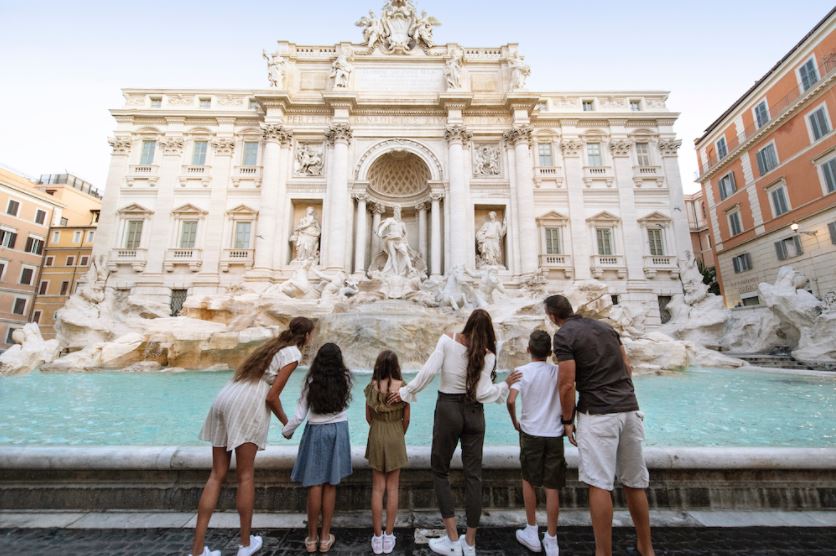 Today Adventures by Disney announced new Private Adventures to 5 worldwide destinations. These special trips can accommodate up to 12 Guests, providing you with an intimate way to enjoy immersive and authentic experiences with your own chosen group of fellow travelers. Each of the new Private Adventures provides you the insider access they anticipate from an Adventures by Disney vacation.
Adventures by Disney Private Adventures go on sale on Oct. 27, 2020.
Contact our preferred travel agent, Katherine Schutte, at Magical Castle Vacations at [email protected] or 607-330-1531.
What to Expect from a Private Adventure
Led by either one dedicated Private Adventure Guide or a team of Private Adventure Guides, these trips offer many of the remarkable benefits you expect from an Adventures by Disney guided vacation.
You can look forward to:
Outstanding accommodations
Insider access to select attractions 
Unique cultural experiences
Privately guided tours
Hassle-free travel throughout your adventure thanks to your Private Adventure Guide(s)*
Plus, unlike group travel trips, most Private Adventures have no minimum age requirement, so Guests of all ages are welcome to join in on the fun.**
(Peru has a minimum age of 6)
*Based on the itinerary, you will either have one Private Adventure Guide who will be with you for the entirety of the trip, or a different Private Adventure Guide per destination city.
**While some activities may not be available to join based on a child's age, we'll do our best to provide an alternative option.
Choose from Incredible Destinations
Adventures by Disney is currently offering expertly crafted itineraries for 5 countries with departure dates starting in April 2021. These travel plans include a mix of fan favorite activities from our group trips, as well as a few new experiences.
Costa Rica
Egypt
Greece
Italy
Peru
Get Details About Booking a Private Adventure
To book a Private Adventure, please choose your travel dates, destination and call our preferred travel agency at 607-330-1531 or [email protected].
Interested in a private group of more than 12 people?
Guests with larger groups can choose from any of our 35+ destinations and call Magical Castle Vacations for more information, including specific rates and dates.
Please note: pricing depends on the size of the group.
Important Details
AIRFARE TO AND FROM DESTINATION IS NOT INCLUDED IN THE GROUP TRAVEL PRICES. All prices are in U.S. dollars. All prices are subject to change without notice. Child rates available (applicable to Guests under 12 at the time of travel when accompanied by an adult in the same room). Guests under 18 must be accompanied by a parent or legal guardian. Additional terms and conditions apply.
Below are answers to some Frequently Asked Questions about these new Adventures.

What steps is Adventures by Disney taking regarding health and safety?
We have been working to develop health and safety measures after considering guidance from the Centers for Disease Control and Prevention as well as local and international health authorities.
Are all activities and excursions private?
No. Please be aware that, although you'll be led by a Private Adventure Guide or local expert, the sites that you'll be visiting are open to other travelers.

Will my Private Adventure Guide be able to provide childcare services?
Private Adventure Guides do not provide child care services. Please check with each hotel during your adventure for child care information.

Will child car seats be provided?
No, please provide your own safety seat that is appropriate for your child's age and weight.
Are gratuities included?
Private Adventure Guide Gratuity
Gratuity for your Private Adventure Guide is not included. Based on the quality of service you have received, we suggest the following gratuity guidelines. Please note that this is for each member of your traveling party, for your Private Adventure Guide for each day.

Per Adult/Child/Per Day: $9 – $11 USD

Example:
For a 7-day adventure, the Private Adventure Guide gratuity per Guest is $63 – $77 USD.
For a family of 4 for a 7-day adventure, the Private Adventure Guide gratuity is $252 – $308 USD.
Gratuity for your Private Adventure Guide may be paid in U.S dollars, local currency or via PayPal. Please check with your Private Adventure Guide for their preferred method of payment.

All Other Gratuities
Guests are responsible for taking care of all gratuities throughout their Private Adventure, including those for bellmen, housekeepers, waiters, drivers and local experts.
THE BELOW FAQ PERTAINS TO GREECE, ITALY, EGYPT and COSTA RICA ONLY.
(PERU HAS A MINIMUM AGE OF 6.)
Is there a suggested minimum age for this trip?
There is no minimum age requirement for Private Adventures. However, since each child is different, call your agent to discuss whether this is the right trip for your kids.

THE BELOW FAQ PERTAINS TO ITALY AND GREECE ONLY
Will I be accompanied by the same Private Adventure Guide during the entire trip?
No. You'll have the pleasure of meeting up with a new Private Adventure Guide in each destination city.
Contact our preferred Travel Agency, Magical Castle Vacations, at 607-330-1531 for a quote for your Adventures By Disney Private Adventure!