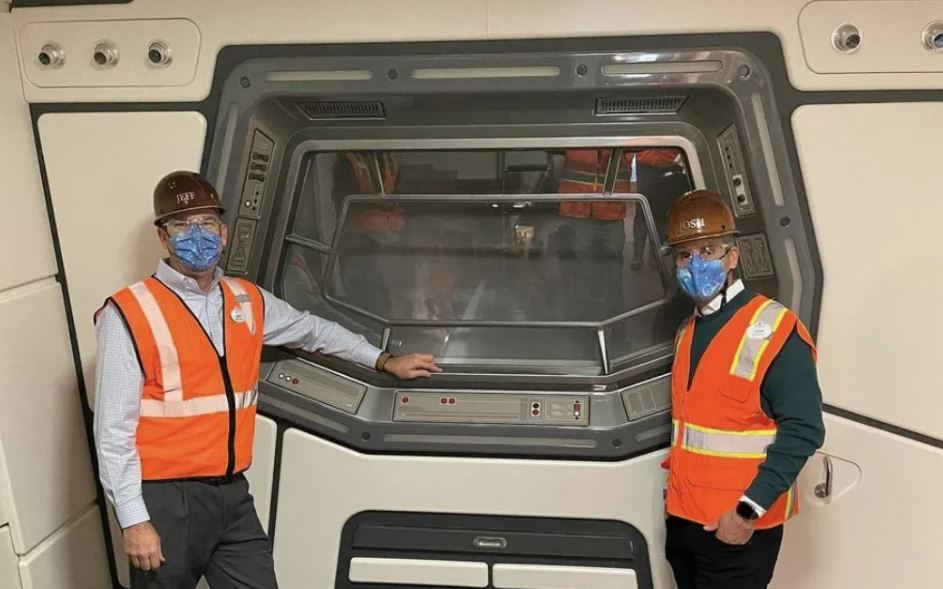 I don't know about you but I am a GIANT Star Wars nerd. When Disney originally announced that they would be building a Star Wars themed hotel, complete with experience, I made it my personal mission to stay here someday. Imagine, living inside a Star Wars Universe! Well, today, I am a little closer to that goal! (If you are as much as a Star Wars fan as I am, I know you are excited too)

Jeff Vahle, Walt Disney World President, recently shared an Instagram update to this brand new hotel along with photos. (squeal!!!!) Jeff Vahle and Josh D'amaro, Disney Parks and Resorts Chairman, toured the new rooms of the soon-to-be Star Wars: Galactic Starcruiser hotel and shared a little taste of what they will look like.

Here is Jeff Vahle's post:
@joshdamaro and I enjoyed a sneak peek into the great progress the @WaltDisneyImagineering teams are making on Star Wars: Galactic Starcruiser here at WDW. Inside we visited The Atrium and looked out The Bridge windows to what will be a galaxy far, far way. We even checked out the cabins in progress, including their windows to space seen in these renderings.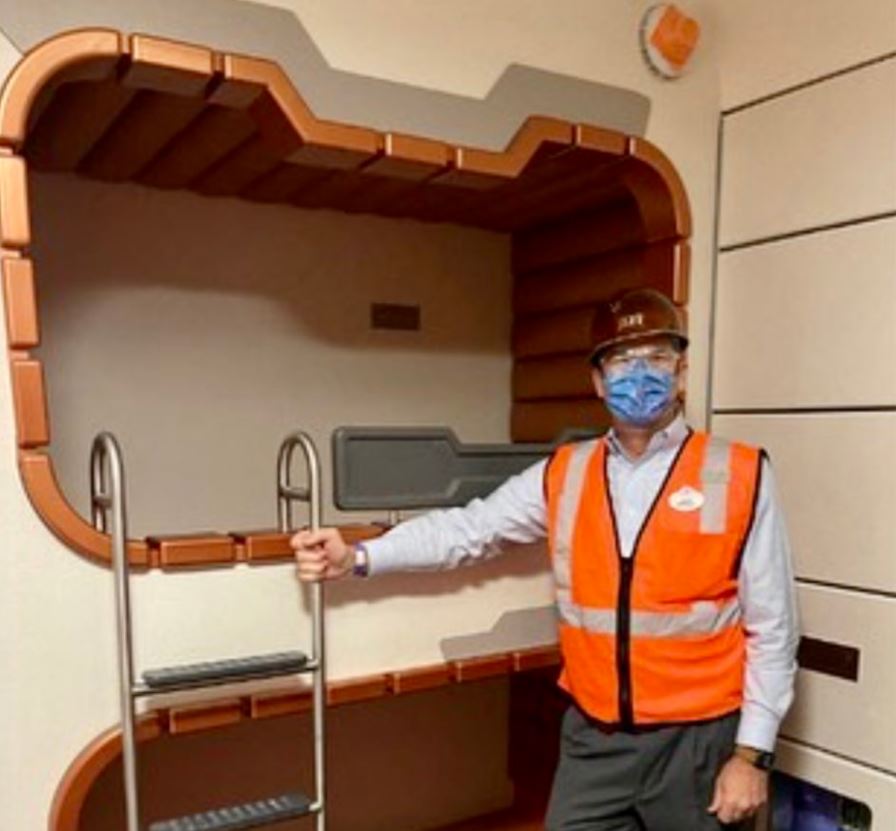 Available rooms will be either a regular size cabin or a larger Captain's Quarters cabin. Pricing has not been announced yet but this is more than a hotel, it is a 2-night, 3-day experience so I would expect it to be priced as a premium experience.

Originally announced at the D23 Expo in August, 2019, Disney provided us with this description:

"This groundbreaking experience is unlike any resort experience you've ever seen. From the moment you board your launch pod, it's a fully-immersive, multi-day Star Wars adventure aboard a luxury starship complete with high-end dining, space-view cabins and all of the exciting action you would expect from an authentic Star Wars experience."

There is no official opening date yet but you can see from the photos above that the project is well underway. Is anyone else excited?